We can take you, to all of those places and as well, we can offer you free coupons for most of them!





855

-465

-8294





Whenever you need Sandestin shuttle or Miramar Beach shuttle

just give us a call!



HARBORWALK VILLAGE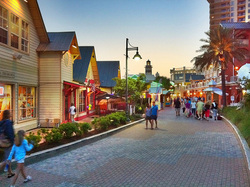 Located at the Destin Harbor, the Village has an amazing view of the Gulf of Mexico!
There you will find unique boutiques, fine restaurants, fancy shops, many attractions and as well tons of cruises and boating rentals!

Harry T's
Crab Island Cantina
Jester Mardi Gras Daiquiris and Pizza


At those places you can try the real Destin food!

---
THE CRAB TRAP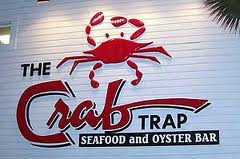 Crab Trap has two locations, one in Fort Walton and one in Destin. Both of them will offer you waterfront dinning experience and great service!


Our Miramar Beach shuttle will take you there!
---
JOE'S CRAB SHACK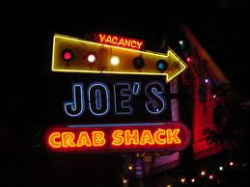 Good food and Drinks in combination with dancing crazy servers, the result is great experience and satisfaction!
---
OSAKA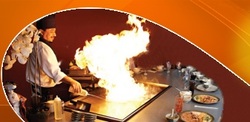 Osaka Japanese Hibachi Steakhouse and Sushi Bar in Destin is the best place for Traditional Japanese Cuisine. And everything will be prepared just in front of you, so you can be sure that whatever you order is always fresh there!


---
FUDPUCKER'S


The only restaurant that offers you to meet "face to face" with live gator! And not only one, but a 100! Family owned and operated since 1982, Fudpucker's is one of the biggest attractions to locals and tourist at The Emerald Coast!


---
HARBOR DOCKS


The perfect place for a nice dinner with family and friends. There you will meet the local hospitality and traditions! The best place to try the local Destin food!
Open 7 days a week!
---
DEWEY DESTIN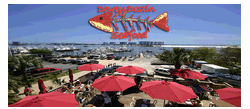 There is two locations and both of them are in Destin and they offer you local Destin food. One is at the Destin Harbor, and the other one is next to the Crab Island.
Casual atmosphere and great quality of the food!
MORE INFO @
http://destinseafood.com/
---
VIN'TIJ WINE BOUTIQUE & BISTRO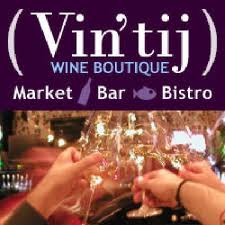 Enjoy selected wines and fine cuisine in great atmosphere!
Open 7 days a week
Lunch - 11:00am - 3:00 pm
Dinner - 5:00pm - 9:30 pm
MORE INFO @
http://www.vintij.com/
Our Sandestin shuttle will tahe you there!
---
BAYTOWNE WHARF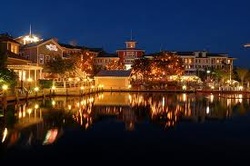 The perfect place for fine or casual dining. Plenty of different styles of restaurants, bars, boutiques and attractions.
Bistro Bijoux http://www.bistrobijouxdestin.com/
Marlin Grill http://www.marlingrill.com/
Poppy's Seafood Factory http://www.poppysseafoodfactory.com/
Rum Runners http://www.rumrunnersusa.com/
John Wehner's Village Door

You can visit The Baytowne Wharf website @ http://www.baytownewharf.com/
If you need transportation there call our Sandestin shuttle service!


---
GRAND BOULEVARD TOWN CENTER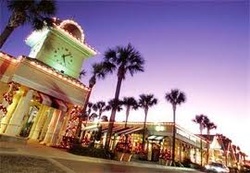 Grand Boulevard is a distinctive town center offering exclusive
shops, fine dining, state-of-the-art office space, a lush park, and contemporary accommodations.
At Grand Boulevard you will find some of the "finest restaurants"
at the Emerald Coast
Cantina Laredo Gourmet Mexican Food
http://www.cantinalaredo.com/
Fleming's Prime Steak House and Wine Bar
http://www.flemingssteakhouse.com/
850-269-0830
Mitchell's Fish Market
http://www.mitchellsfishmarket.com/
850-650-2484
You can visit The Grand Boulevard website @ http://www.grandboulevard.com/
---
BUD AND ALLEY'S


Located at SEASIDE, BUD and ALLEY'S have a Pizza Bar, Deck Bar and a Taco Bar. The place for the Destin food experience!
There you will enjoy a beautiful atmosphere and waterfront view!
MORE INFO @
http://www.budandalleys.com/
---
FISH OUT OF WATER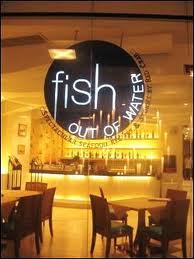 A fine dining restaurant located in Watercolor. There you can enjoy fresh food and excellent drinks, with great service!
MORE INFO @
http://www.watercolorresort.com/florida-gulf-coast/restaurant
---
OLD BAY STEAMER


A fun and family friendly restaurant, with some of the best steamers at the Emerald Coast!
Open 7 days a week from 4:00pm!
---
LOUIS LOUIS


Fine dining restaurant located at Santa Rosa Beach
Open Mon. ~ Sun.
Dinner 5PM ~ 10PM Reservations are not accepted
Arrive early, stay late.
MORE INFO @
http://www.louislouis.net/
---
STINKY'S FISH CAMP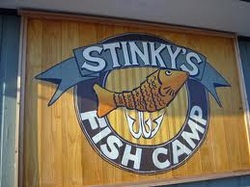 Stinky's Fish Camp is setting a trend in Santa Rosa Beach Florida.
Fun, cool and comfortable, Stinky's is a Seafood & Wine Bar that you just won't want to leave.
MORE INFO @
http://www.stinkysfishcamp.com/
---
Our Sandestin shuttle or Miramar Beach shuttle services will provide you with the best transportation and experience on the Emerald Coast!

For great local Destin taxi service there is only one choice -

OK TAXI!



855-465-8294






Best Sandestin Airport Shuttle